by Peter Grabarchuk, inspired by Helen Homa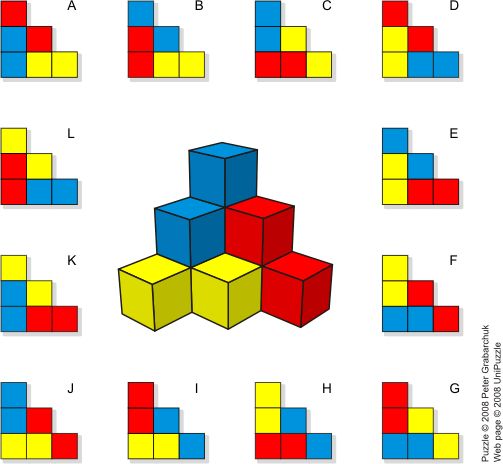 A 3D shape consists of six color cubes (two blue, two red and two yellow ones) and the cubes touch each other only with their edges and corners but not sides. There are 12 possible 2D views of the shape - diagrams A-L. Which of the views are correct and which are not?


More from the author at PeterPuzzle.com.