by Serhiy Grabarchuk, Jr.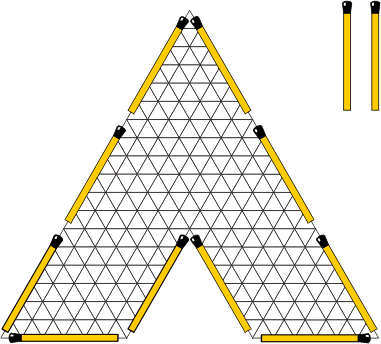 Ten matchsticks are arranged into the shape of a wigwam as shown in the illustration.

The goal is to divide the wigwam into two parts of the same area with two matchsticks. No damaging, loose ends or overlapping of the matchsticks is allowed.

The grid is provided only for your convenience.