by Serhiy Grabarchuk, Jr.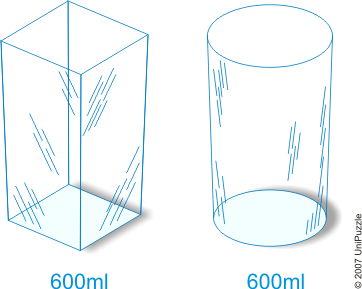 Two glasses – one a perfect parallelepiped and another – a perfect cylinder – can contain 600ml of water each when are brimful.

Having an immense supply of water the object is to obtain exactly 400ml of water in one glass and 300ml in another. How can this be done?