| | |
| --- | --- |
| by Peter Grabarchuk | |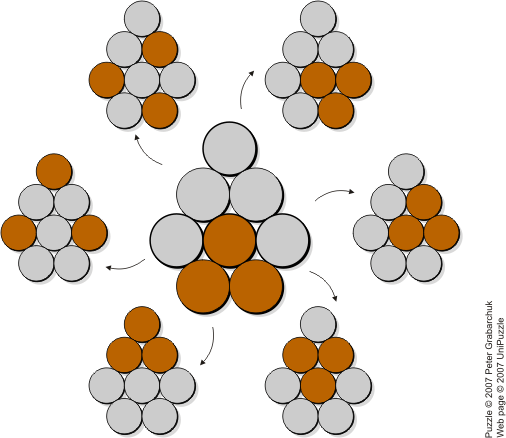 Eight coins represent the Christmas Tree - as shown in the center of the illustration. Three tails-up (dark) coins form the Christmas Tree Garland.

There are six different challenges in the puzzle. In each challenge moving one coin at a time, in as few single moves as possible, make another Christmas Tree of exactly the same shape, but with another combination of Garland as shown. Each moved coin in its new position should touch at least two other coins but it should not make with them a straight line of three coins. Note that in each challenge the formed Christmas Tree cannot be rotated.


More from the author at PeterPuzzle.com.