by Serhiy Grabarchuk, Jr.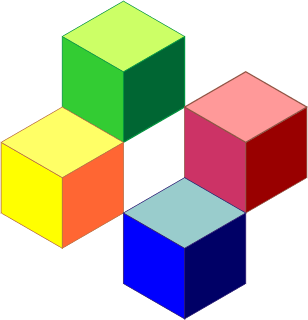 Four identical cubes are arranged in the 3D space in such a way that their front view shown in the illustration produces the outlines of five regular hexagons. Can you see them?

Can you rearrange the cubes in the 3D space in order to obtain such a view of them when the outlines of six regular hexagons appear? Some minor issues connected with perspective can be ignored.