by Serhiy Grabarchuk, Jr.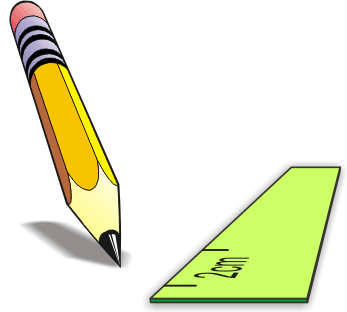 Suppose you have a ruler but its precise length is unknown. At least one of the ruler's edges is straight, which allows drawing straight lines. There are only two marks on the ruler – on the straight side of the ruler. And it is known the distance between them is exactly 2 cm (2 in).

Now, using this ruler, a pencil and a piece of paper (neither the pencil nor the piece of paper can be used as helpers in any measurements except that you draw with the pencil on the piece of paper), can you draw on the paper a segment of exactly 1 cm (1 in)?