by Serhiy Grabarchuk, Jr.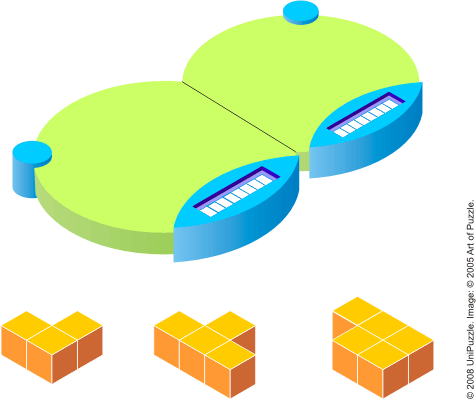 Suppose you have special electronic scales as shown in the topmost diagram. Everything put on them to the right of the central black line is measured on the right scale and the precise weight is shown on the right display. Everything put to the left of the line is measured on the left scale and the weight is indicated on the left display.

Three pieces shown in the bottom row are made of several identically-looking cubes – three, four, and five respectively. All the cubes except one weigh 2 kg each. That one weighs 1 kg only. The mass of each cube is distributed evenly in it.

Can you identify the lighter cube in just two weighings on the scales?