by Serhiy Grabarchuk, Jr.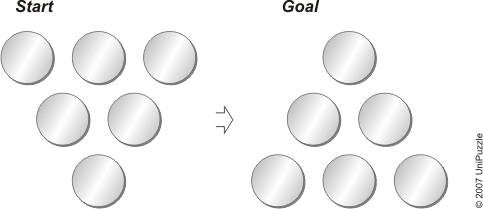 Six identical coins are arranged into a shape of the upside-down pyramid as is shown in the Start position.

Moving one coin at a time turn the pyramid from the Start position into the Goal position. But note! After each move three rows of three coins each must persist.